5 Super Bowl Snacks Made Healthy
Couch time and traditional game time snacks may leave you feeling weighed down. Here are
5 recipes

that put a much lighter, healthier spin on Super Bowl snacking.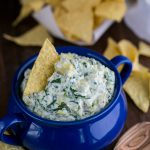 2. Loaded Black Bean Nachos. This recipe makes a healthy shifts and delivers traditional taste. We like it because it uses ingredients that are easy to find!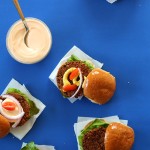 3. Simple Veggie Sliders. Quinoa fueled mini burgers are crispy on the outside with a tender and smoky inside. This recipe simplifies the prep time without sacrificing texture

or taste.
4. Grilled Pizza with Fresh Basil. Who doesn't love a good slice on game day? Enjoy the lighter side of this party favorite and get creative with toppings.
5. Ginger Beer. You've got to try this naturally light, nonalcoholic ginger beer. The bottle gives the look of a game time brew, but leaves you sharp and light. Ginger is well known to calm upset stomachs. And this particular brand uses a small amount of natural fruit sugars to sweeten the soda, so your calorie intake remains low. Looking for a cocktail? Try this Moscow Mule.
Couple these healthy eats with a WERQout during the half time show for an incredibly fun and healthy game day!