Best New Workout in Kansas City
WERQ Dance Fitness is trending in Kansas City!
435 Magazine celebrated their 10 year anniversary by curating a list of all the best Kansas City has to offer from posh apartments to pet groomers. So what did Kansas City's "little black book" of the best have to say about the best workout?
The Body Lab was voted Kansas City's best new workout and WERQ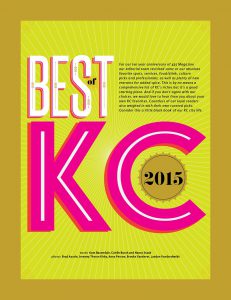 Dance Fitness was named as runner up! Naturally, we googled The Body Lab as soon as we heard the news.
The Body Lab, a pilates studio, located in Leawood, KS, brings the trending Lagree Method to the midwest. Classes take place on the MegaFormer and use slow and controlled movements to take your muscles to failure…ouch! "After class, you will hate us, but then you'll want to hug us….with your toned arms and tight abs", says The Body Lab.
WERQ Dance Fitness is very new to the Kansas City area, but WERQ has history in the area. WERQ Fitness' Owner and Creator, Haley Stone, grew up in Kansas City. In 2011, Stone created WERQ, the hiphop-driven dance fitness class, in Chicago, where she currently lives. WERQ is now offered in 30 different states across the country including Missouri and Kansas.
"I'm on cloud nine hearing the news that WERQ is starting to grow in my hometown!" says Stone. "It's not everyday you see a fitness trend begin in the midwest."
WERQ classes are offered at several gyms in the Kansas City area. Find a class near you, or visit one of these locations.
Gold's Gym, Kansas City, MO
Park Hill School District, Park Hill, MO (employees only)
Jewish Community Center, Overland Park, KS
RAW Power Yoga & Fitness, Overland Park, KS