InStyle Magazine reveals WERQ is trending in dance fitness!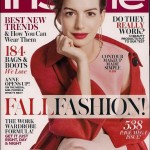 It's no secret that dancing is one of the most fun ways to do cardio. From Sweatin' to the Oldies to Jazzercise to Zumba, dance fitness has always been a "thing". So what's trending now? An article in InStyle Magazine's September issue reveals new workouts that will make you want to hit the gym this Fall. Here are few of our favorites:
WERQ Dance Fitness (can you blame us really?) combines hip hop choreography, sports drills, and classic aerobics disguised by the hottest pop, rock, and hip hop music on iTunes, so you feel like you're at the club. Watch the creator of WERQ, Haley Stone, whip and nae nae on the WERQ Fitness YouTube channel where you'll find more free videos. WERQ is offered in thousands of clubs across the US if you want to find a live class.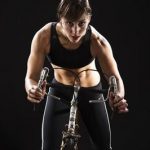 2. The Pursuit is new indoor cycling experience brought to you by fitness trend setters at Equinox Fitness Clubs. If you're in LA, track down a class with Jeffrey Scott who developed the program. If you're in NYC, try a class with Rachel Buschert Vazeralli. You're legs might be sorry, but you won't!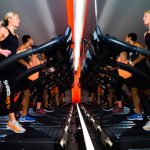 3. Interval Running is not necessarily a *new* thing. However, Shred415 has packaged treadmill intervals with legit strength training programs for an intense and efficient head-to-toe workout that is causing quite a stir. Plus, it doesn't hurt they have some of the most good looking trainers:) Go see for yourself in one of their Chicago or St. Louis locations.
Not in LA, NYC, or Chicago, don't sweat it. You can still be follow the trends and find a WERQ class near you or be the first to download the homeWERQ app.