Three Ways To Share Your WERQ Playlists LEGALLY With Your Class Members
"I love your music! Could you make me a copy of your CD? I'll pay!"
If you've heard this question from your class members, smile – you have great taste in music! Scientific research shows that providing the right music can motivate your class members to train longer, harder and more frequently. Making that music available to your members can even motivate them to WERQ on their own outside of class.
The Digital Millennium Copyright Act (DMCA) and music licensing laws make it illegal for us to copy and distribute our music. There are several FREE tools out there that you can use to legally share your playlists. Here are three examples:
iTunes– Publish your playlists to the iTunes store
Spotify – Share on Facebook, Tumblr or Twitter
https://www.spotify.com/us/about/features/sharing-music/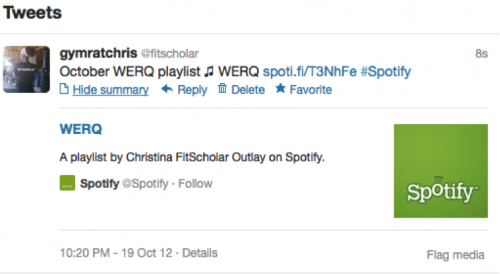 Instant.fm – Create/upload playlists to share on Facebook or Twitter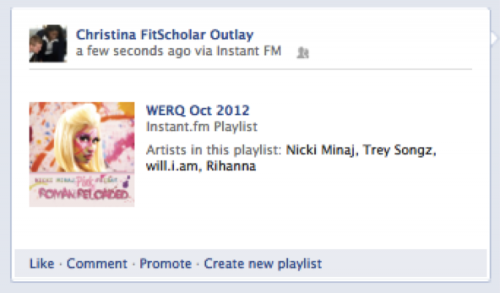 Guest Blogger, Christina N. Outlay, PhD, is a certified Group Exercise Instructor by the Aerobics and Fitness Association of America and an Assistant Professor of Information Technology. Read more of her helpful blog posts on FITscholar.com.