WERQ Dance Fitness Press Release
WERQ Cardio Dance is the Healthiest Addiction
By WERQ Fitness LLC
October 13, 2015
What is WERQ Dance Fitness?
WERQ (pronounced "work") is the wildly addictive dance fitness class based on the hottest pop, rock, and hip-hop music. Since its debut in Chicago, WERQ has been featured as one of the hottest workouts in the US. WERQ makes dance accessible to every level of student and includes quality instruction by Certified Fitness Professionals. Anna, a participant in the Chicago area says, " I plan my whole week around WERQ." Beyond being easy to follow, WERQ is an effective cardio class that feels more like a dance experience. "WERQ has given me confidence in myself and a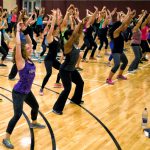 community who loves the experience just as much as I do! How could I not come back every week?" says another addicted WERQaholic in South Carolina. What makes WERQ different than all the others? WERQ blends athletic dance moves with Top 40 hits. No one does hip hop like WERQ. "This is not your mom's WERQout!" says a WERQaholic at Purdue University.
7 Ways WERQ is making WERQaholics healthier
WERQ is a healthy addiction. The most effective workouts are the ones you can stick to. With fresh pop, rock, and hip hop beats and new moves every week, WERQaholics plan their week around WERQ, because of the draw of new routines and the hottest music.
WERQ kicks cardiovascular diseases where it counts. The primary goal of a WERQ class is to build strong, efficient hearts. WERQ is specifically designed to keep WERQaholics moving from start to finish, moving from one heart-pumping routine to the next. The cardio dance routines are repetitive and scalable, so anyone can achieve the appropriate level of intensity.
WERQ makes your brain sharper. Studies show that adults who learn choreography are exercising the brain and preventing memory loss and dementia.
WERQ boosts your energy. Exercise is proven to give you an endorphin rush that boosts your energy level. WERQ provides that healthy punch of energy better than any cup of coffee!
WERQ puts a little swag in your step (if you know what we mean). WERQ values building confidence in WERQaholics with achievable choreography that sets people of up for success. Success is sexy. In WERQ dance fitness classes, we own it. This attitude carries over and brings swag to real life in unexpected ways. Check out this video of all shapes and sizes WERQin' it out: https://youtu.be/FewFBN92f-c.
WERQ is a safe and effective way to bring you to a healthy weight and keep you there. WERQ choreography is designed to keep students moving, smiling, sweating, and torching calories from start to finish. Each week new routines are added to keep students engaged, learning, and exploring new movement patterns all in the name of calorie-crushing cardio.
WERQ turns that frown upside down. The mood boosting power of a WERQ dance fitness class is undeniable. WERQaholics frequently refer to WERQ as their "therapy". Life got you down? Shift your mood from gloom to happy glow with 60 minutes of WERQ!
Experience a WERQout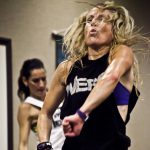 Find a class near you at www.WERQfitness.com. WERQ is offered in over 30 states in hundreds of health clubs nationwide. Prefer to WERQout solo? Be the first to try homeWERQ, the mobile application to do WERQ at home or on–the-go. Sign up for a free trial here: www.homeWERQ.tv.
About Creator Haley Stone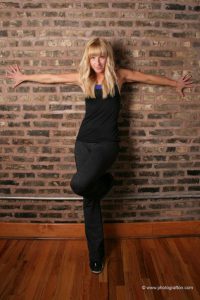 Haley Stone is the creator and owner of the WERQ Fitness brand. With a background in hip hop, sports, group fitness, and personal training, Stone is an entrepreneur at heart and the creative force behind the choreography in WERQ Dance Fitness classes. Meet the owner: https://youtu.be/FNNlyCfJBoY
"Whether you are feeling angry, sad, stressed, or joyful, dance gives you a way to express strong emotions in a physical, yet productive way. Beyond being a healthy way to ditch negative energy, WERQ is seriously uplifting. From the music, to the smiles, to the camaraderie felt between a group of people moving in time to beat, WERQ transcends everyday frustrations that can weigh you down (literally). People are losing weight, hearts are becoming more efficient, moods lifted, muscles toned – all through WERQ. And don't forget…people are having fun doing it. As Fitness Professionals, we know that finding an activity you enjoy doing is the key to wellness, " says WERQ Owner, Haley Stone.
Social Media Channels
YouTube: www.youtube.com/werqfitness
Facebook: www.facebook.com/werqfitness
Twitter: @WERQfitness
Instagram: @WERQfitness
Pinterest: www.pinterest.com/werqfitness
Contact Us
WERQ Dance Fitness
www.WERQfitness.com
e: info@WERQfitness.com