Put Your Heart to WERQ
Can you believe it is February already? While love is in the air with Valentine's Day fast approaching, the WERQ Dance Fitness February theme on the blog is promoting heart health. According to the American Heart Association, heart disease is the number 1 killer of women. It is often referred to as a silent killer because many women are unaware of the signs and symptoms of heart disease. Dancing is an incredible way to keep you heart healthy. Not only does dancing keep your heart healthy, but it promotes overall wellness for body and soul.
In this week's cross training post, it was mentioned that the AHA recommends that you should participate in 150 minutes of moderate to intense work (WERQ) to see health benefits. Take some time each week to take care of YOU! We'd love to see you in a WERQ Dance Fitness class. You will spend 60 minutes getting your blood pumping, feet moving, and hips shaking to the hottest, chart-topping pop, rock, and hip hop songs. You will leave a WERQ class drenched in sweat, smiling, and wanting more. Follow this link to find a WERQ class in your area.
Put your heart to WERQ!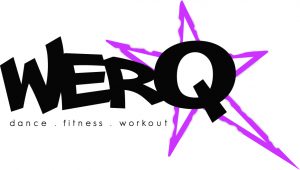 -Danielle Porte
Training Manager, WERQ Fitness